POST HOLE DIGGING COMPANY IN BURLINGTON
Are you a homeowner in the Burlington, Ontario and looking for someone to help you with post hole digging?
If so, you're in luck – Hole Digger is a reliable service that can make your digging project easy and efficient.
Post hole digging can be a daunting task for even experienced DIYers, but hiring a professional like Hole Digger in the Burlington, Ontario can help get the job done correctly and safely.
On this page you can find: post hole digging basics and why it's important to source out an experienced Hole Digging Company such as Hole Digger. Our goal is to make your post hole digging project in the Burlington area stress free.
9" POST HOLES
9" (4X4 POSTS) DIG ONLY
12" POST HOLES
12" (6X6 POSTS) DIG ONLY
9" POST HOLES & SET
9" (4X4 POSTS) DIG AND SET
12" POST HOLES & SET
12" (6X6 POSTS) DIG AND SET
DIFFERENT WAYS TO DIG POST HOLES FOR YOUR FENCE OR DECK
There are different tools that help dig post holes some of them include: traditional manual diggers, PTO augers, and hydraulic hole diggers.
Traditional manual post hole diggers consist of two blades connected by a cross piece. The user sticks the blades into the ground beside the hole they wish to dig, then levers the handles apart to scoop out a handful of dirt. This process is repeated until the desired depth is reached.
PTO (power take off) augers are used with tractors. A typical PTO auger system utilizes a gearbox with ring gear and pinion to transfer the rotation from the PTO driveline through a right angle to drive an output spindle, where the auger bit attaches.
Hydraulic post hole diggers are similar to power augers, but use hydraulics instead of an engine to generate drilling power.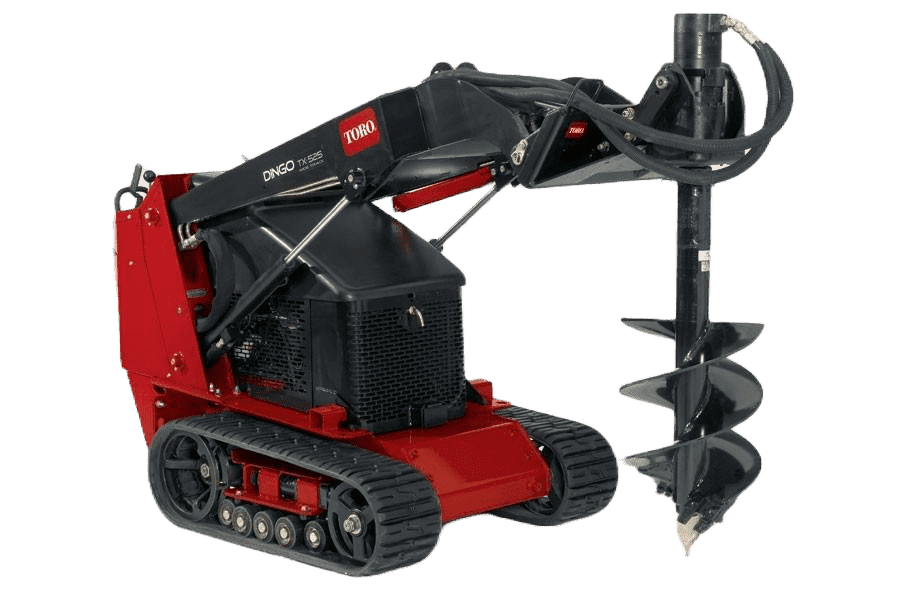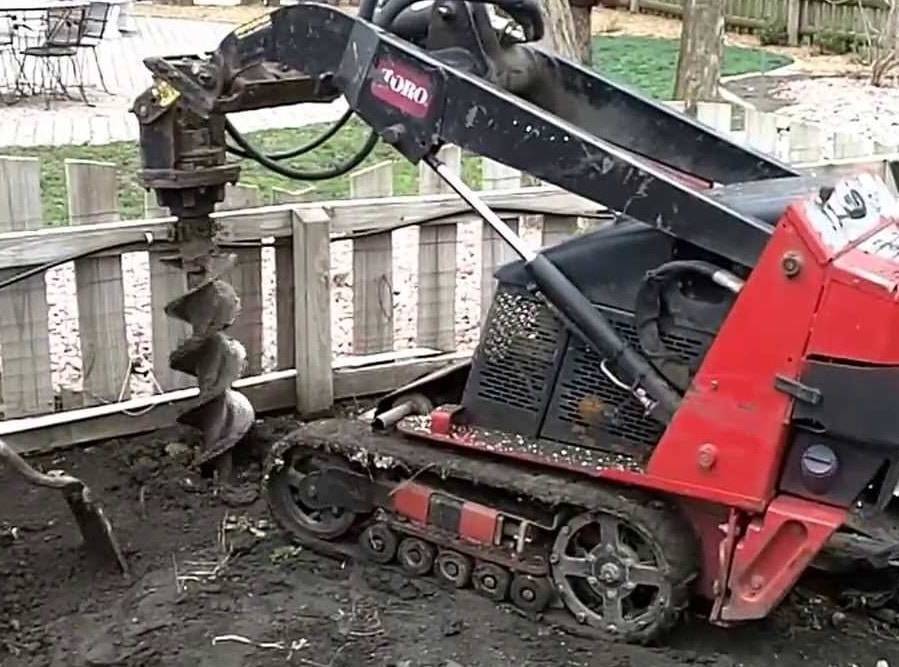 CHOOSING THE RIGHT POST HOLE DIGGING COMPANY IN BURLINGTON
To ensure your post hole digging project in Burlington, Ontario is stress free, you will want to review and ensure the following.
Ensure your locates are marked or cleared before your project starts!

Can the company offer the proper size post hole? Clearly identify the size of the hole you need to dig. This is really determined by the size of post you plan on using for your fence or deck project.
Does the company understand your location? Your location can make a difference. In Burlington, Ontario, you are close to the escarpment. This means there could have a lot of rock. Also, different soil types require different amounts of force to dig through. For example, sand is much easier to dig through than clay or rock.
Is the company insured? If something were to happen, are they covered to work on your property.
If your budget can not afford having a professional hole digging company, consider renting a power auger from a local Burlington hardware store.